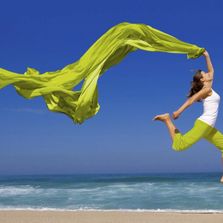 Increase MPG and Reduce Harmful Emissions
Christine Teschl – President
Christine Teschl joined PE Fuels International in early 2013 as President, where she brings her high level management abilities to lead to the successful cultivation of international business relationships.

As President for ACDC Global Solutions Inc. Christine sits on the board of directors for Well Grounded Energy.

ACDC Global Solutions Inc. is currently in the process of releasing a new inline high-pressure atomizer to the oil and gas industry, developed to be used in combination with a new highly effective H2S Neutralizer. Christine also served as Vice President International Sales for a large drilling manufacturer located in Houston, Texas, where she was personally responsible for sales worth more than $45 million in less than six months.

Christine is an exemplary Sales & Marketing executive with a demonstrated record of international accomplishments. She brings to her role experience that extends to all facets of business from sales & marketing management to contract negotiations and communications, among other executive corporate functions. In all of her positions, Christine has been consistently instrumental in building revenues through contributions in marketing strategies, identifying new markets, administration and management. Christine regards integrity, consistency and long-term business relationships as critical components of her sales philosophy. Beyond her corporate experience, Christine is a Certified Fitness instructor of the world renowned workout " Jari Love Get Ripped" and facilitator of boot camps and SPIN classes.

Christine also donates her time at elementary schools after school programs teaching young students exercise, and better eating habits.